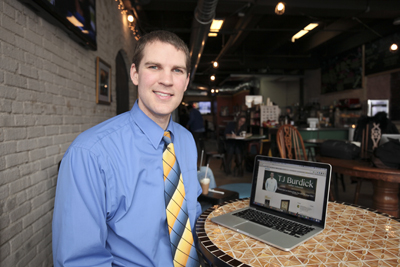 I was born in Grand Haven, Michigan and was educated through both the public and parochial school systems. After experiencing teaching for the first time at my Church's Sunday School as an adolescent, I decided at a young age that I wanted to spread the Gospel message by becoming a teacher. I had no idea it paid so little nor that it was going to be so difficult, but away I went.
I took my love of writing and faith and set about learning how to become an effective teacher at Aquinas College in Grand Rapids, Michigan.  There, while practicing my teaching craft for the first time in the inner-city Grand Rapids Public School District, I fell in love with real education, the kind that demands every piece of your soul. It was during this time that I first noticed the great need for Jesus to be present among the children of our nation's school systems.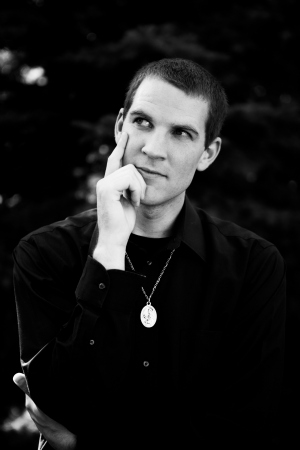 Wanting to be the most effective teacher possible, I began to study Education and the Spanish language, which I previously thought of as unnecessary and, to put it bluntly, boring. I knew, however, that if I wanted to become a decent teacher, I would need to speak the language of heavily latino student population.
I transferred to Grand Valley State University where I spent a semester abroad in Spain and returned to a call to a religious vocation to the priesthood. Shortly after beginning the discernment process, God introduced me to my wife, Maribel, and the discernment came to a screeching halt and an immediate about face. Within a year, I had learned the language I hated, married into the vocation I hadn't intended and began working in the public square as a teacher.
After my first year of teaching, my wife and I decided to follow our calling to become missioners through the Mi Casa Foundation, a non-profit organization that offers aid to orphanages and retirement homes in Mexico. There, we lived among the poor and abandoned children of the Casa Hogar de los Pequeños San José (The Home for the Little Ones Saint Joseph), a boarding school for boys who are being raised in poverty and psychological distress.
During our year of service, we worked with the Lasallian Brothers, a religious congregation that is made up of men who dedicate their lives to the development of worldwide Christian Education. Guided by their humble example and the curiosity of the children we cared for, we returned home to Michigan and began practicing our faith in a new missionary field- in our home and our classrooms.
Since our return, we have been blessed with four children.  I have continued my teaching career as a 6thgrade Spanish Immersion teacher for the students of Forest Hills Public Schools. I also successfully completed my M.A.T. through Aquinas College in Grand Rapids, MI and am currently completing my second M.A., this one in Theology through Holy Apostles College and Seminary.
I have been a part of five Christian schools and four public schools. I have learned and taught in every type of learning atmosphere on both the national and international levels. In all places, I search for ways to make the mysteries of the Gospel present among my family and within my vocation as a teacher and as a Lay Dominican evangelist.
September 16, 2017

San José Obrero: "El rosario, su historia y su poder"

September 16, 2017 @ 7:30 pm - 8:30 pm
La Iglesia San Jose Obrero, 225 32nd St. SW Wyoming 49548

September 17, 2017

San José Obrero: "El rosario, su historia y su poder"

September 17, 2017 @ 4:30 pm - 5:30 pm
La Iglesia San Jose Obrero, 225 32nd St. SW Wyoming 49548